FULLY LOADED, BOTH WITH POWER
AND CONVENIENT FEATURES.​​​​​​​
If you're the type who wants it all, meet your snow blower. Top-end residential blower includes heated handgrips, Super High Output impeller, Auto-Turn Steering Technology and premium Ariens engine options. 14" auger diameter. High 21" housing height eats up the drifts. Blows snow up to 55 feet and clears 73-83 tons/hour based on model. Choice of 24-30" clearing widths. Available as EFI .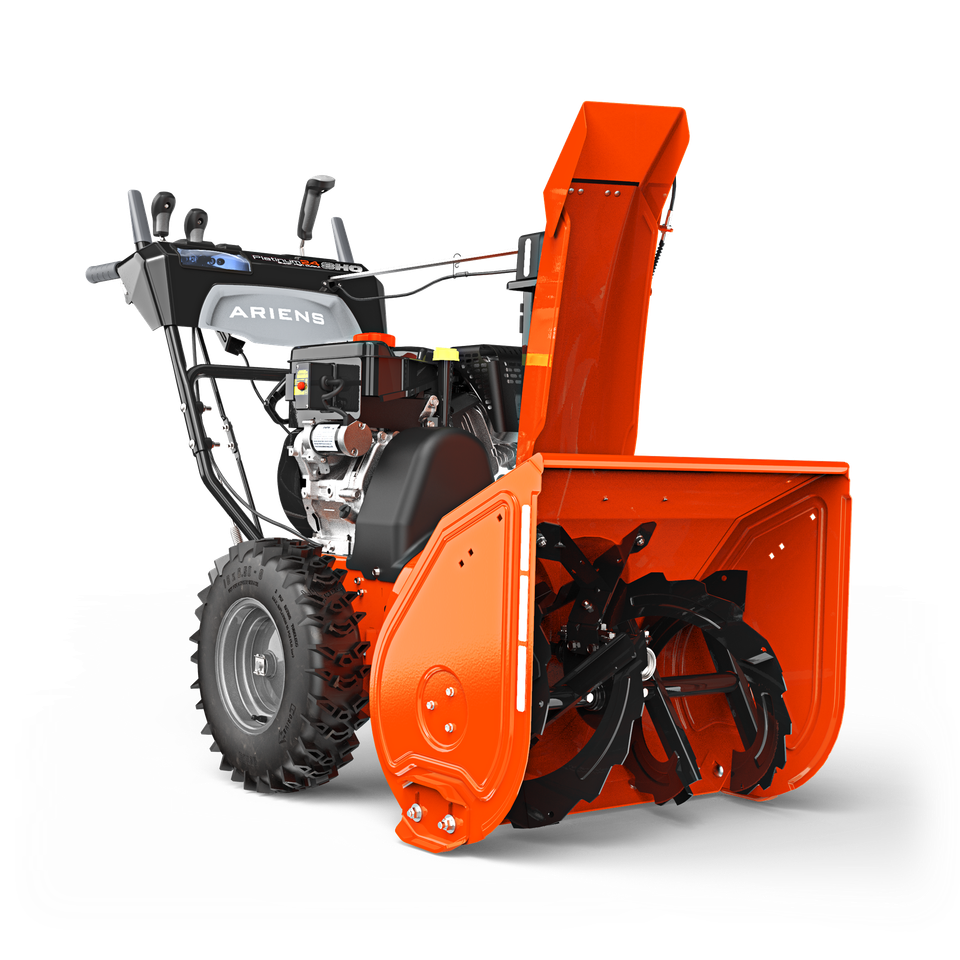 Platinum 24 SHO
Easy push-button electric start 369cc Gen 3 engine.

High-performance auger-propelled drive system allows you to go at your own speed.

Halogen Headlight, Handwarmers, Remote Deflector, Electric Start, One-Hand Interlock.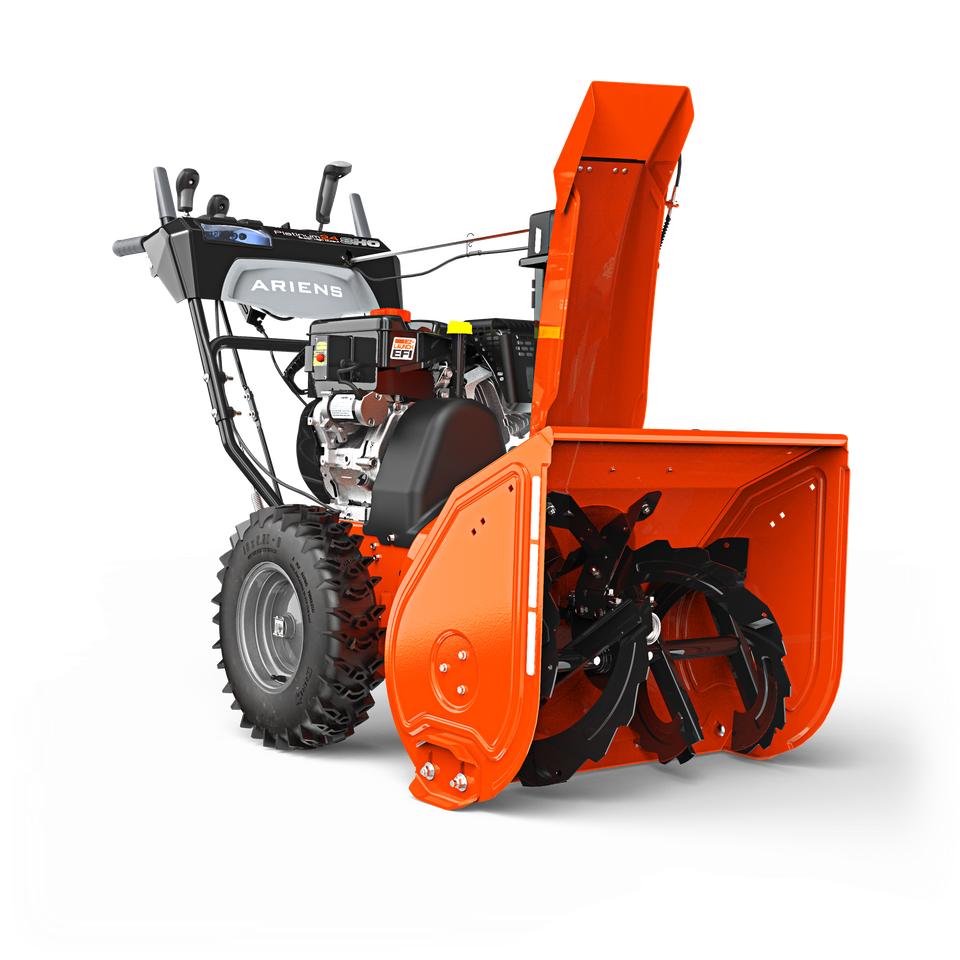 Platinum 24 SHO EFI
Featuring a wide 24" clearing width that moves 73 tons of snow per hour

369cc Ariens AX Electronic Fuel Injected engine powering 14" Super High Output impeller

Blows snow up to 55 feet, 14" auger diameter, Heated handgrips, Tall housing height, Auto-Turn Triggerless Steering, Interlocking handles for one-handed operation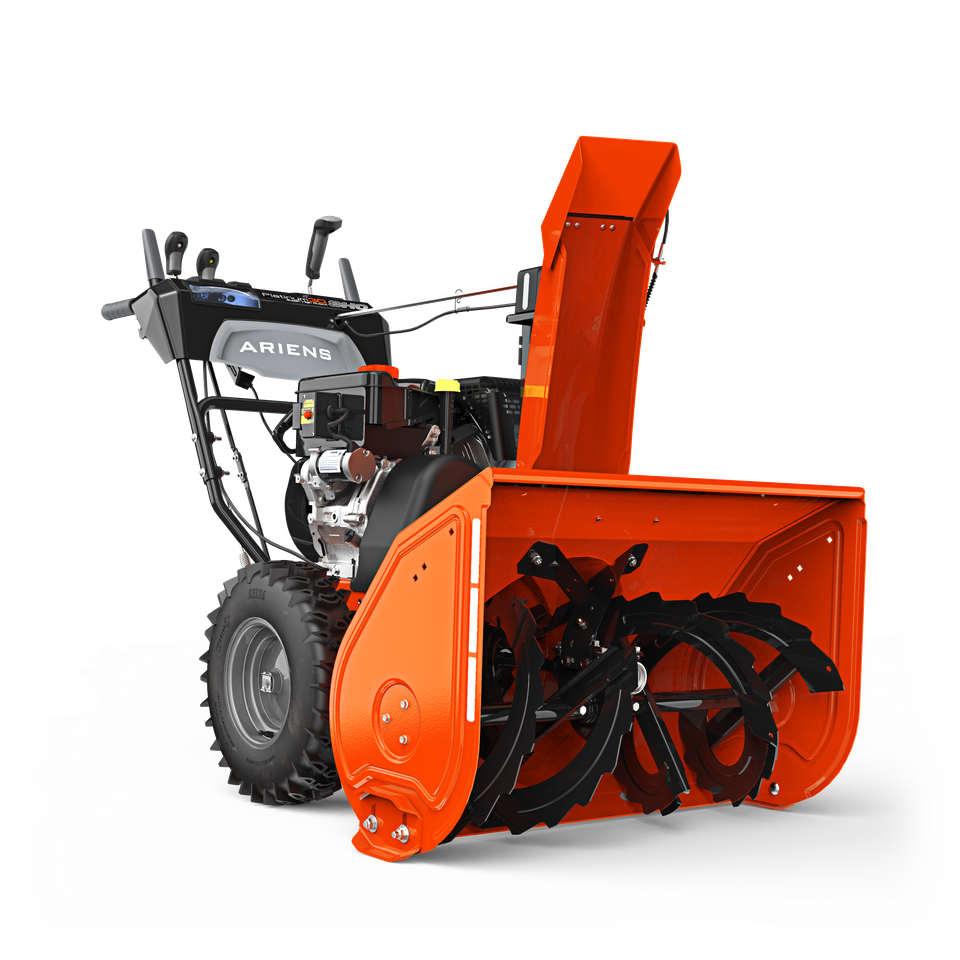 Platinum 30 SHO
Featuring a wide 30" clearing width that moves 82 tons of snow per hour

414cc Ariens AX Gen3 engine powering 14" Super High Output impeller

Blows snow up to 55 feet, 14" auger diameter, Heated handgrips, Tall housing height, Auto-Turn Triggerless Steering, Interlocking handles for one-handed operation